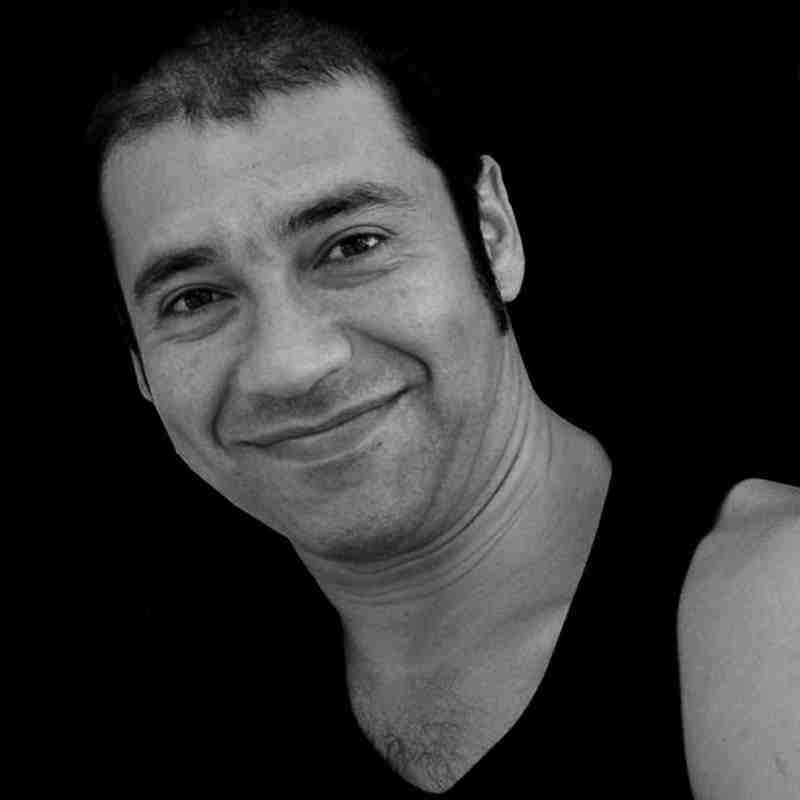 Álvaro Morales Lifschitz
Actor, director, pedagogue and visual artist.
Founder and co-director of the visual and object theater company La Llave Maestra.
Trained in physical and gestural theater by the theatrical and pedagogical vision of Jacques Lecoq, at International school of image and gesture La Mancha (Chile).
Subsequently, he completed a diploma in the relationship between body and therapy at the School of Body Therapy in Santiago de Chile.
Álvaro deepens his professional training, researching and experimenting in the languages linked to gesture, movement and visuality with leading companies and teachers such as; Phillipe Genty (France), Family Flöez (Germany), Jos Houben (Belgium) and Ana Alvarado (Argentina).
In 2021 she took the course Aesthetics of Play at the Faculty of Aesthetics of the Catholic University of Chile, with Professor Felipe Espinoza, where she explored the importance of play in culture.
Between 2001 and 2009 he founded and co-directed the company Ciklos Organismo Teatral, with which he created 4 shows that toured Chile, Colombia, Peru, Argentina and Austria.
In 2010 he founded and co-directed with Edurne Rankin the company La Llave Maestra, with whom he creates, designs and directs 5 shows of visual and object theatre: Bestiary, Deliriums of paper, Children from Winnipeg, Nomads and Pareidolia. These works have been presented in theatres, fairs and festivals in 18 countries and have been highlighted by the public and critics for their creativity, innovation and particular visual poetics.
Parallel to his work with La Llave Maestra, Álvaro has directed, written and performed the integral design of outstanding theatre, contemporary circus, dance and opera shows such as; the opera Pinocchio, Peter and the Wolf and the cantata La Chamaniña y el Viejo Lobo de Mar for El Teatro del Lago, Sub-zirko and La Voz de los 80 for El Circo del Mundo Chile, Frágil compañía Circustanzia (Spain), Momo for La Ortiga TDS (Spain) among others.
As a pedagogue he has taught courses, seminars and workshops for professional artists, political refugees and students in Chile, Brazil, United States, Peru, Cuba, Bolivia, Spain, France and Taiwan.
In 2023, together with La Llave Maestra, he created the training project La Escuela Imaginaria, a space for improvement and creation laboratory in visual theatre for professionals in the performing arts.
Álvaro's work has been recognized and supported by various institutions such as Iberescena, INAEM, Ministry of Culture and Arts of Chile, Directorate of Cultural Affairs of Chile (DIRAC), Pro-chile, Corfo, Teatro Gayarre de Pamplona, Casa de la cultura de Mutilva, Casa de la cultura de Noain and Centro Cultural de Burlada in Navarra Spain.