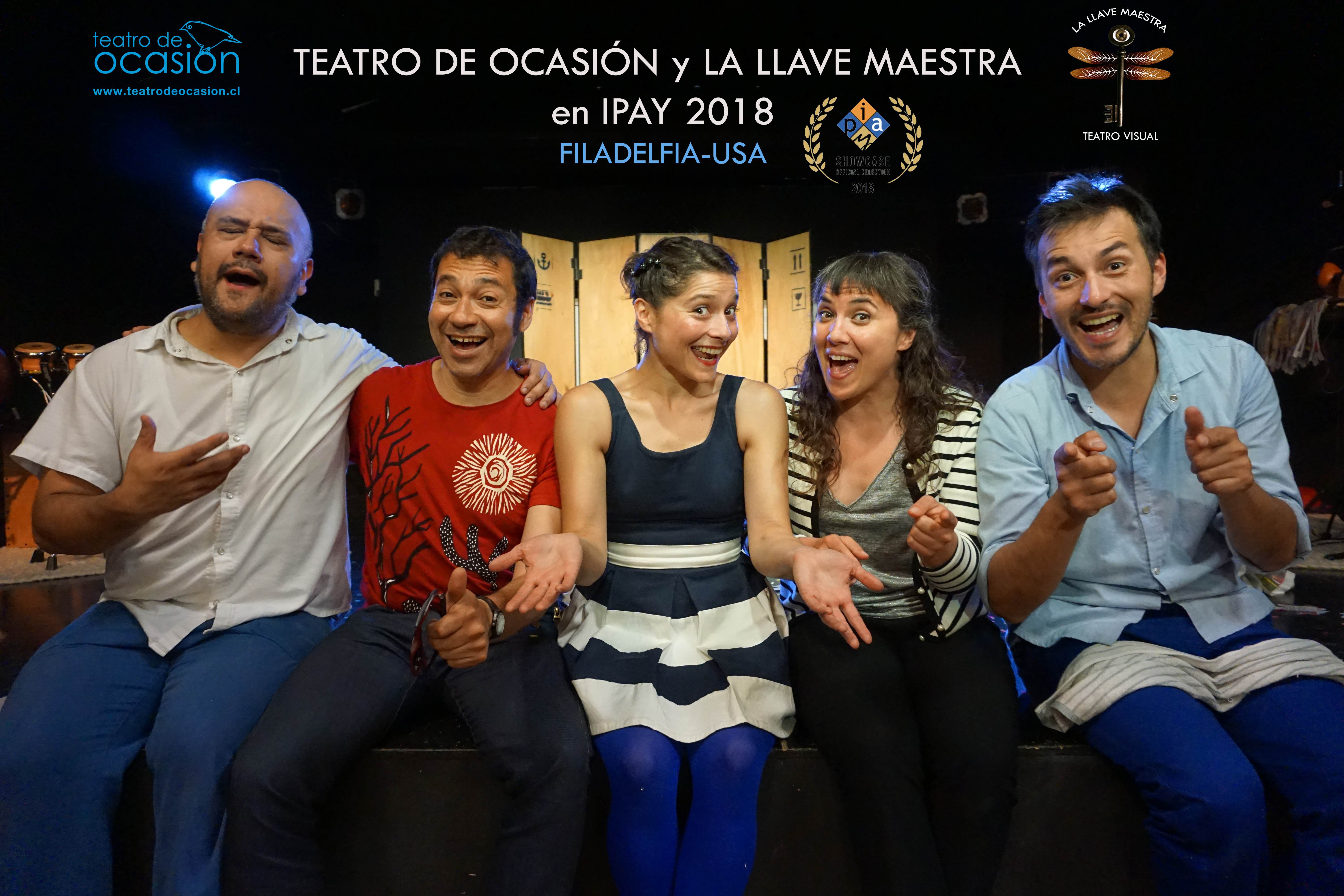 LA LLAVE MAESTRA and TEATRO DE OCASIÓN will be the only Latin American companies that will participate in IPAY 2018, one of the most important Family Theater Markets in the world, to be held in Philadelphia United States between January 24 and 27 of this year.
Both companies will be part of the only 12 companies selected within the Showcase of the Market and their shows NOMADAS and THE ROUND TRIP, will be able to be seen by more than 500 programmers of Theaters, Fairs and Festivals from all over the World.
Within this presence of the Chilean Theater at IPAY, the TEVEO Assitej Chile association will also be present at the Chilean stand at the Fair.