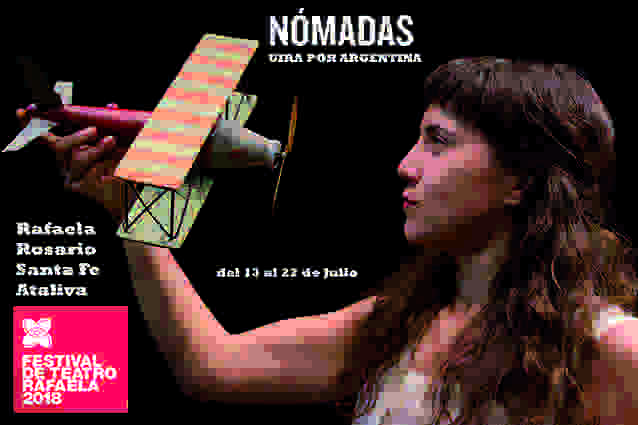 Between July 13 and 22, we will tour Argentina, with NOMADAS and LOS NIÑOS DEL WINNIPEG, within the framework of the Rafaela International Theater Festival.
Here are the dates:
Saturday, July 14 THE CHILDREN OF WINNIPEG in Plataforma Lavarden / 15:00 hrs
Tuesday, July 17 NOMADAS will be the opening show of the Rafaela Festival, at the Teatro Cine Belgrano / 19:00 hrs.
Friday, July 20 NOMADS in Ataliva, Italian Homeland Society and Work / 21:00 hrs.
Sunday, July 22 NOMADS in Santa Fe, Paco Urondo Cultural Center / 20:00 hrs.