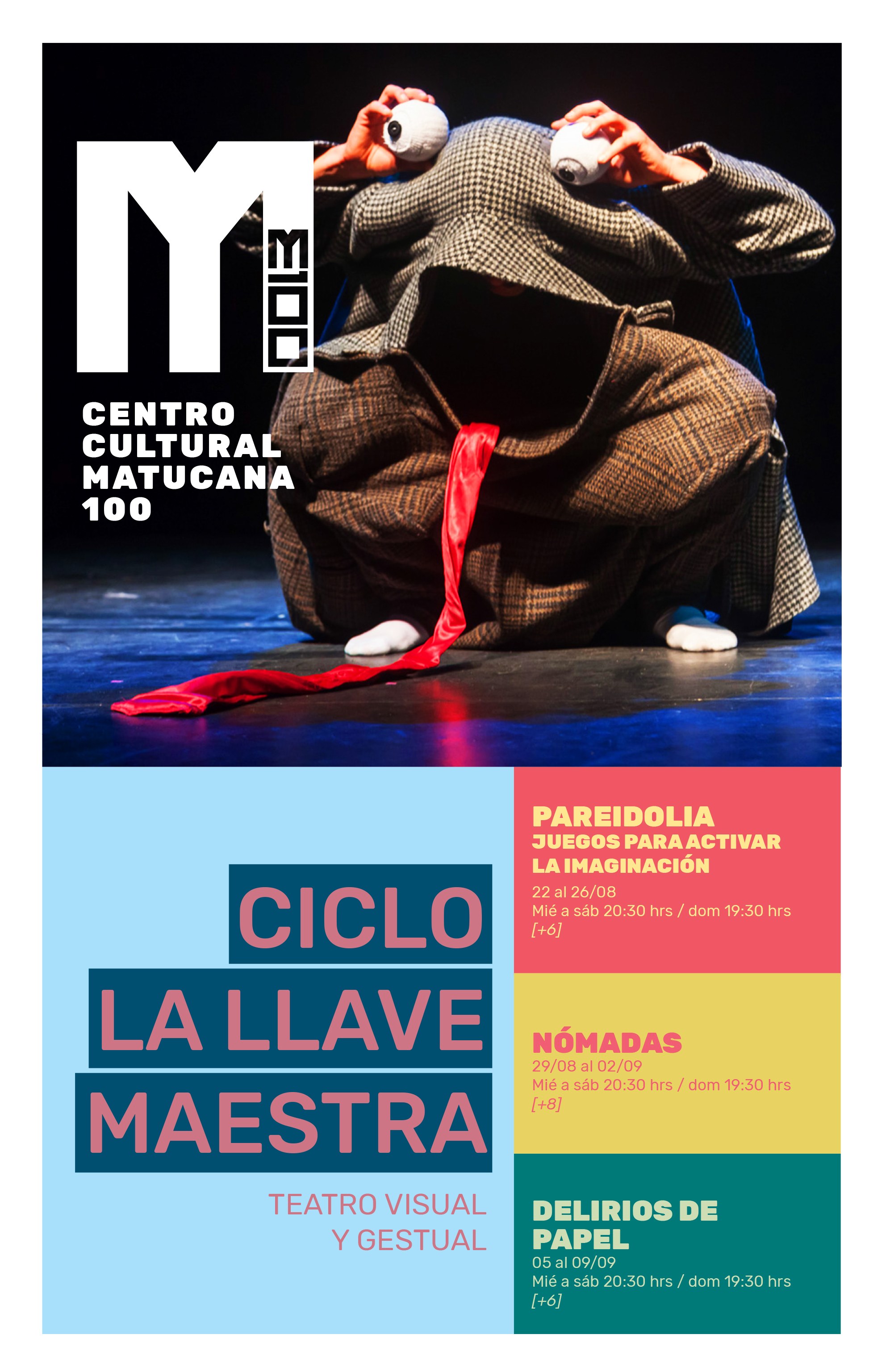 Between the 22nd of August and the 9th of September we will do a Season of La Llave Maestra in the Matucana 100 Cultural Center in Santiago de Chile, with 3 of our works: PAREIDOLIA, NOMADAS, DELIRIOS DE PAPEL.
PAREIDOLIA: Premiere of our new show, from August 22 to 26
NOMADS: From August 29 to September 2
PAPER DELIGHTS: From 05 to September 09
Come to travel and imagine with us !!!